The Path Ahead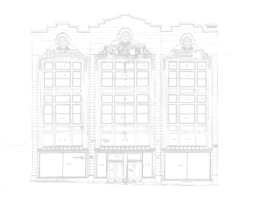 H O N O R I N G A L E G A C Y
H O N O R I N G A L E G A C Y
I'm Jordan Voloshin, the new President of The Bon-Ton. My company, CSC Generation, acquired The Bon-Ton for three primary reasons:
We were inspired by the opportunity to rebuild an American Icon.

The love from customers. I spent many days at various stores talking to customers who were truly saddened by the thought of losing their beloved brand. Few companies are lucky to have customers who are this invested in its success.

A competent and loyal workforce. I watched countless store employees perform their duties as if their store wasn't shutting down - going above and beyond to help customers.
Bon-ton was founded in 1898, when Max and Samuel Grumbacher opened S. Grumbacher & Son on Market Street in York, Pennsylvania. As a family business focused on doing right by the customer, the Company survived everything from The Great Depression to World War II. With a renewed focus on the customer, we hope to re-earn our spot in the community for the next century.
The entire team is grateful for your support.

P.S. We are sprinting as fast as we can to rebuild the company. If you are a prospective vendor or employee that would like to see us succeed, please reach out below. We need all the support we can get!
Thanks for your interest !
This field is required
This field is required
This field is required